Regular price
Sale price
$136.00
Unit price
per
Sale
Sold out
Shipping & Returns

Order processing can take up to 48 hours.
Related to lady beetles, Cryptolaemus are predatory beetles that hunt several species of mealybugs. Both the adults and larvae hunt for prey. They have a large appetite consuming about 30-70 mealybugs per day. Adults are able to fly, making for easy dispersal throughout the crop. The larva mimics the appearance of mealybugs, which allows them to invade mealybug colonies unnoticed. Cryptolaemus can eat other soft-bodied insects if mealybugs are not available but won't complete its life cycle on certain diets. 
View full details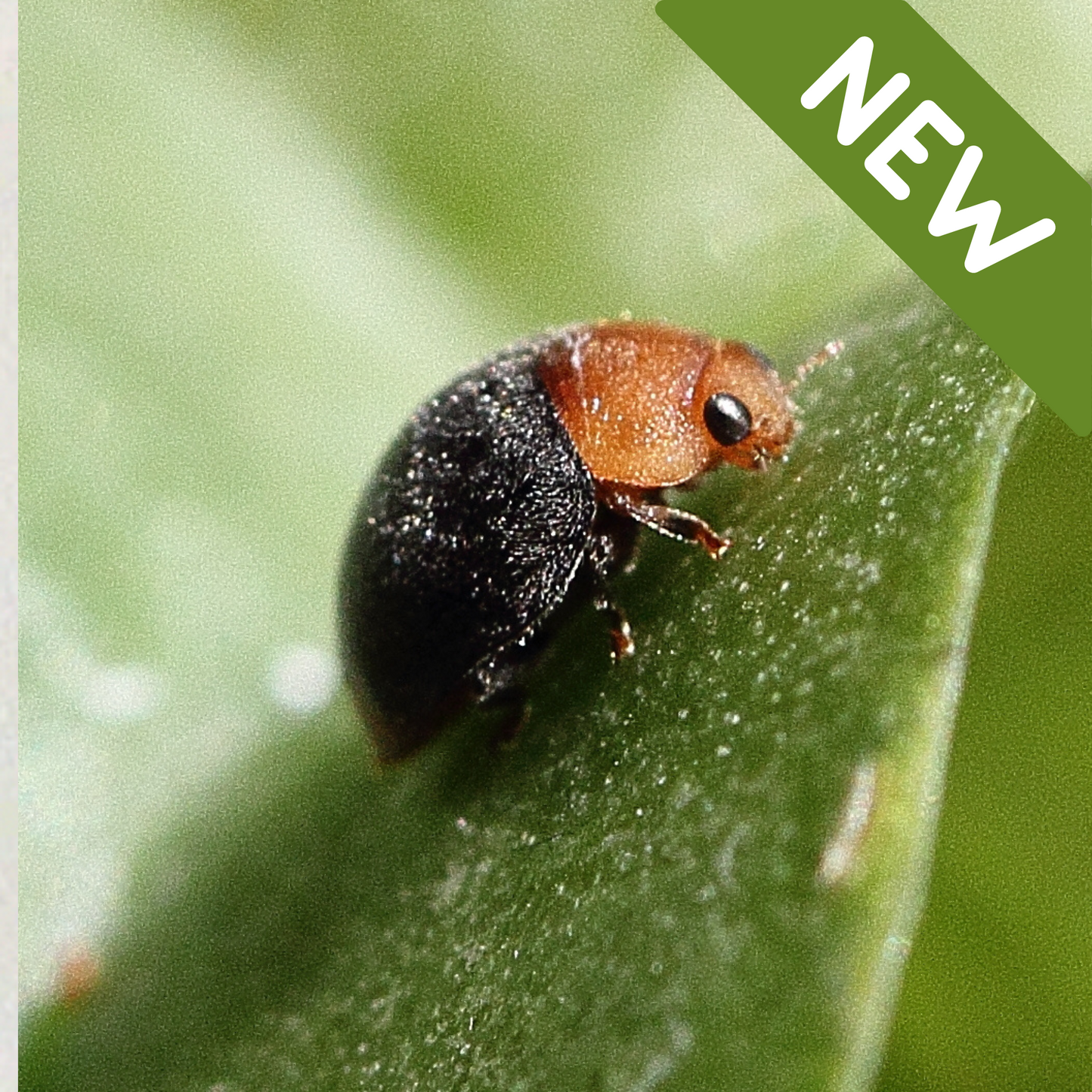 CryptoLiv
These are my new favorite bugs. This is the second time I have ordered and in both cases the bugs arrived in one day alive and ready to go. With the first batch I saw some copulateing I think, so I'm hopeing they will make babies. I'm not adept at telling the difference between Cryptolaemus larva and Meal Bugs.
Don
Cryptoliv
Shipped on Tues. arrived on Wed.alive and well. After the light stand lights had been on around an hour this morning they became more active.
I'm an orchid hobbiest who has about 100 plants growing under lights, so the fact that you sell small quantities is great for someone like me.
I saw you on the show Still Standing and I'm glad I checked you out.
Excellent shipping and great product!!
Everything came alive and well and are currently doing their job on all my houseplants. Would definitely buy again! Quick shipping too!
Thank you for your positive feedback. We're happy to hear that our beneficial bugs are thriving on your houseplants and look forward to assisting you again in the future!
Mites and beetles arrived alive after replacement order was sent. I'm a small business who is wanting to also support small. So far I'm happy with my orders and customer service.
Thanks Cassandra for the review, always a pleasure to work with you! :)
Company goes well and beyond to fulfill order
I had an order that got misrouted and was weeks late from being delivered. The company sent a new order overnight and it arrived with the delayed order.
Needless to say the original order, they were all dead. Amazing customer service
Good communication and great outcome 8n the end.
Will be doing business with them again soon and recommend them to other horticulturists that need natural protection.
A+++++
Robert
Thank you for the amazing review! :)