Regular price
Sale price
$140.80
Unit price
per
Sale
Sold out
Shipping & Returns

Order processing can take up to 48 hours.
What is HypoLiv?
HypoLiv contains a generalist soil-dwelling predatory mite, Stratiolaelaps scimitus, formerly known as Hypoaspis miles. It is native to the Northern hemisphere and preys on soil invertebrates, including fungus gnats, springtails, thrips nymphs, and other species of mites.
 Orders are only shipped Monday through Wednesday. Any orders placed past 10am on Wednesday through Sunday will be shipped the following Monday.

View full details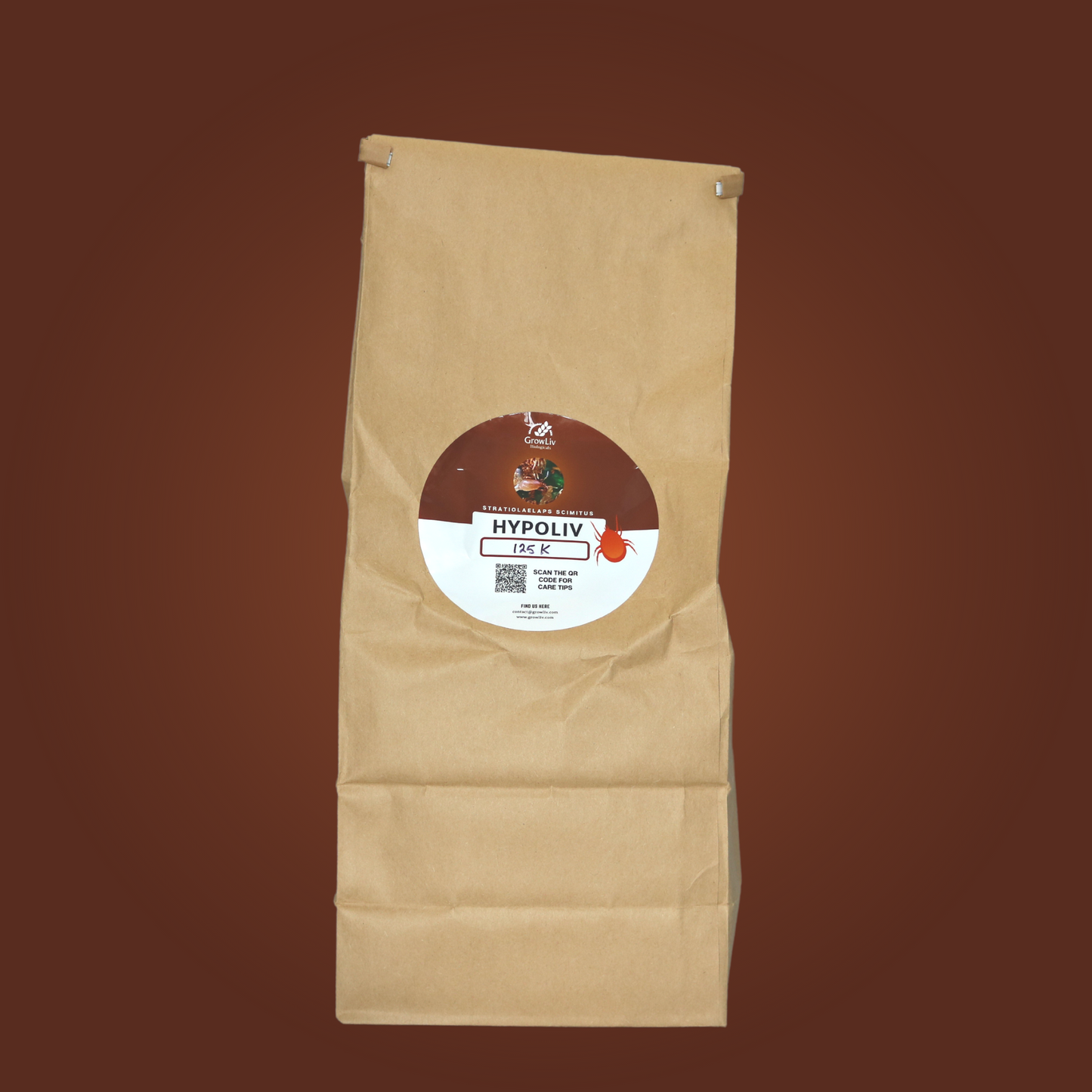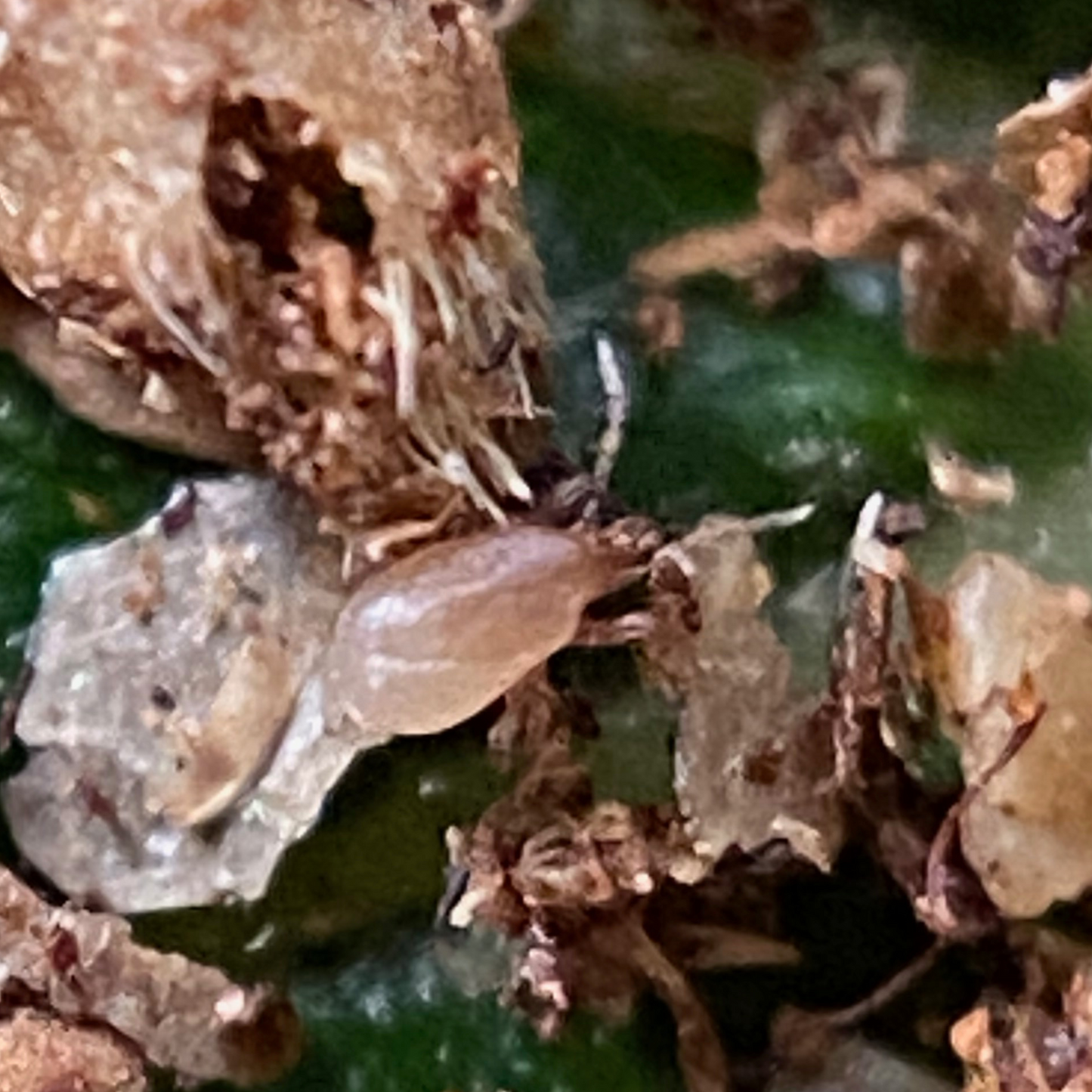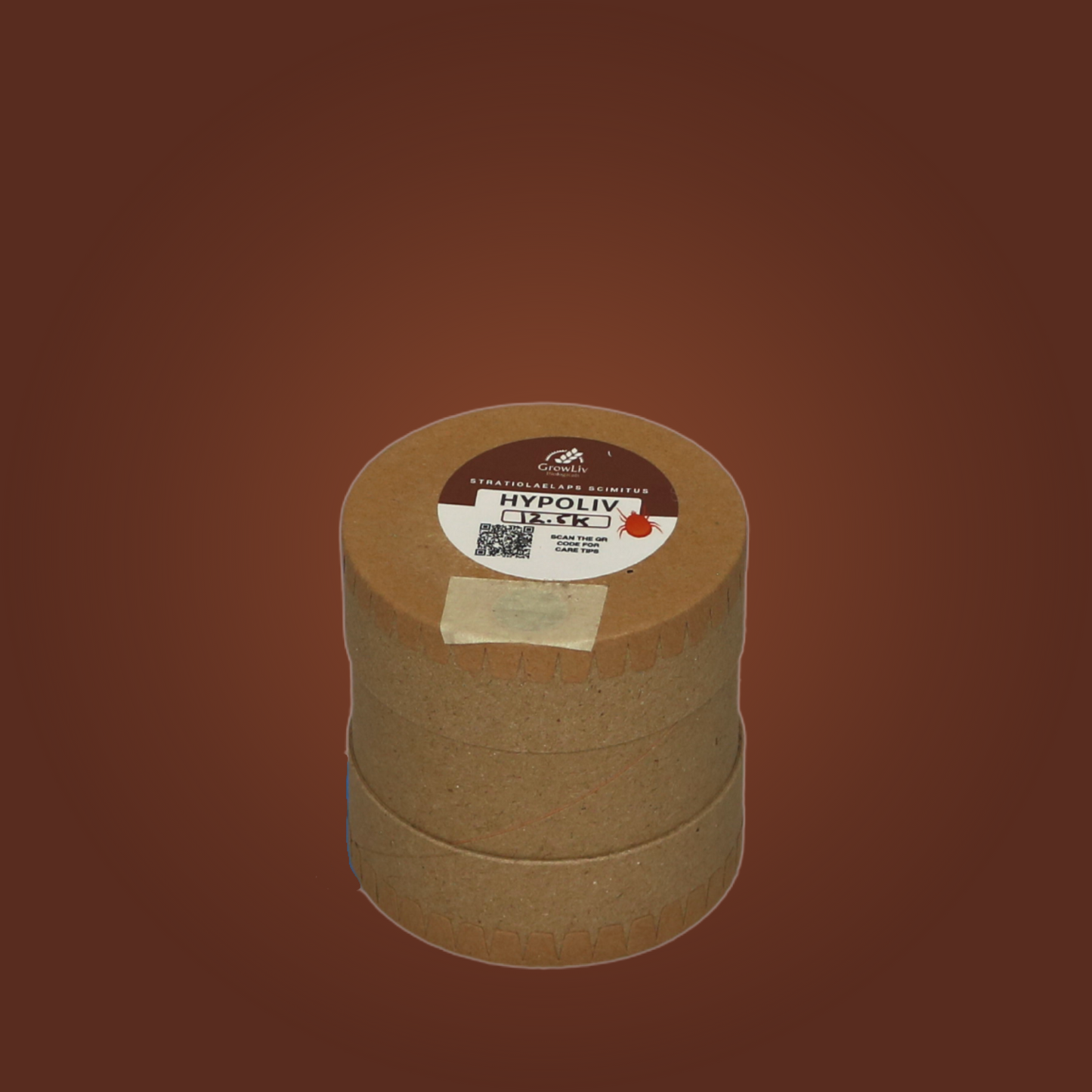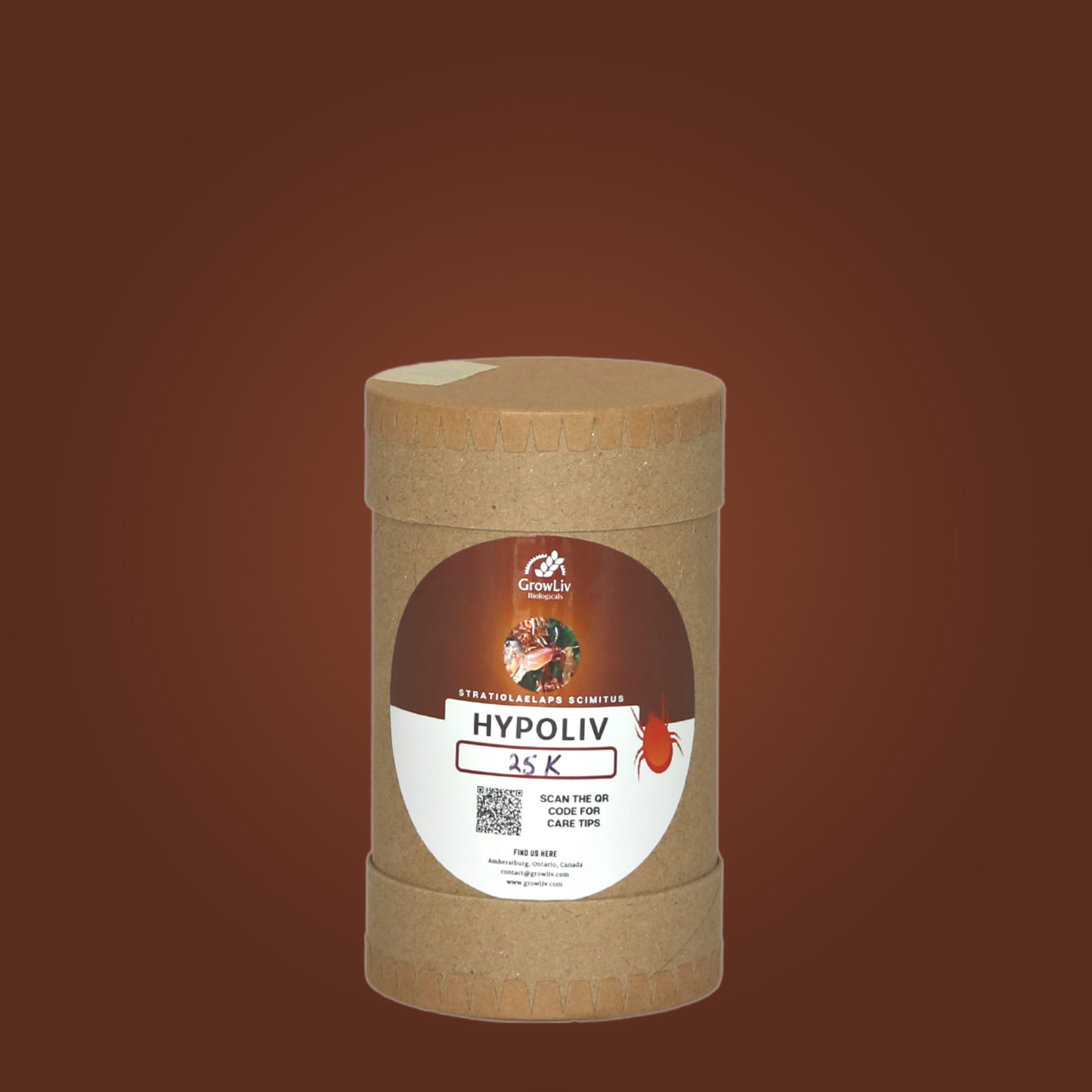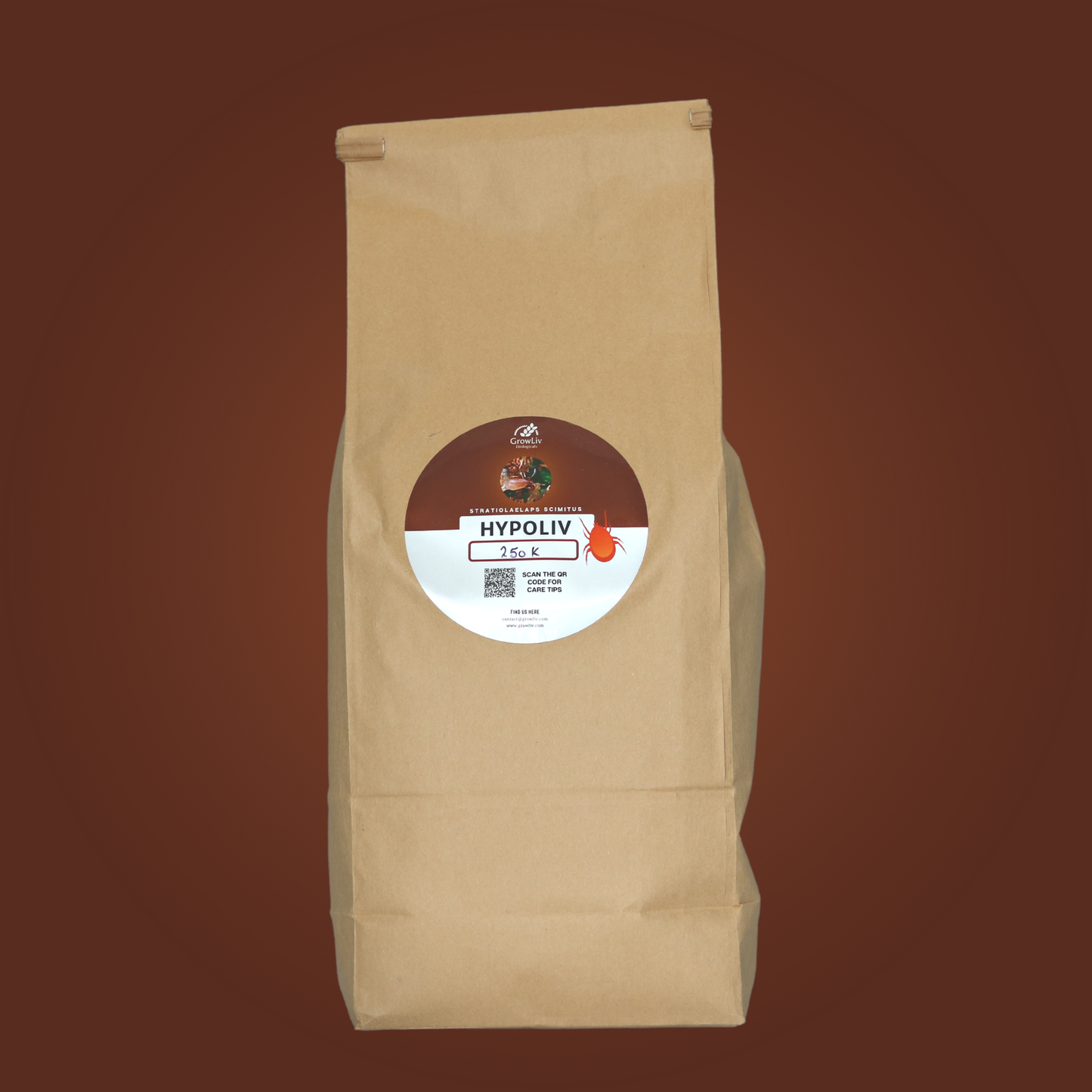 Arrived quick and alive
obviously didn't count that I got the full amount but they were definitely in there and moving around. shipping was very fast.
Reliable supplier
GrowLiv is always a reliable supplier of BCAs. I appreciate that they offer small, affordable quantities for the average houseplant enthusiast. I know I can have a solution to any pest problem within 24 hrs of discovering it. Fast, friendly, and quality products.
No movement from Hypoliv
Opened up the package and was physically looking for moving mites but could not see any. Dumped out the entire contents of the package and could see only a handful of mites. I waited till the next morning to see if I can see any because normally I would see them walking all over the edge of my beds, but no movement. The 24 hours had already passed for me to message them back! the other products I ordered were good.
Thank you for sharing your experience with us. We encourage you to reach out, even if you've exceeded the 24-hour deadline. You can email customer support at contact@growliv.com. We will work with you to address any product-related issues. We're glad to hear that the other products you ordered met your expectations and look forward to working with you again.
Thanks for your feedback! :)
Controlling pests at soil level
After 4 months of trial and monitoring, the combination of orius Insidiousus with stratiolaelaps scimitus seems to be the effective solution for controlling leaf pests (thrips and spider mites specifically) in my 160 sq ft greenhouse that I've been hoping to find. New plant growth seems more consistent and older leaves are maintaining a better show quality.
Added bonus: fungus gnats are also reduced to insignificant numbers so no more ugly sticky traps photobombing my Instagram submissions.
Thanks for 5-star review! We're glad to hear the OriLiv and HypoLiv combo is working well in your plants.