Regular price
Sale price
$68.80
Unit price
per
Sale
Sold out
Shipping & Returns

Order processing can take up to 48 hours.
What's in the CucuLiv tube?
CucuLiv contains mixed population of Neoseiulus cucumeris mixed with either vermiculite or bran. Cucumeris is an economical predator that works well for preventative control of thrips, especially western flower thrips (WFT). It prefers immature stages of thrips and can kill on average 30 young thrip larvae in its lifetime.
For best results, use cucumeris in spring and early summer when temperatures are cooler and swirskii in late summer for thrip prevention.
 Orders are only shipped Monday through Wednesday. Any orders placed past 10am on Wednesday through Sunday will be shipped the following Monday.
View full details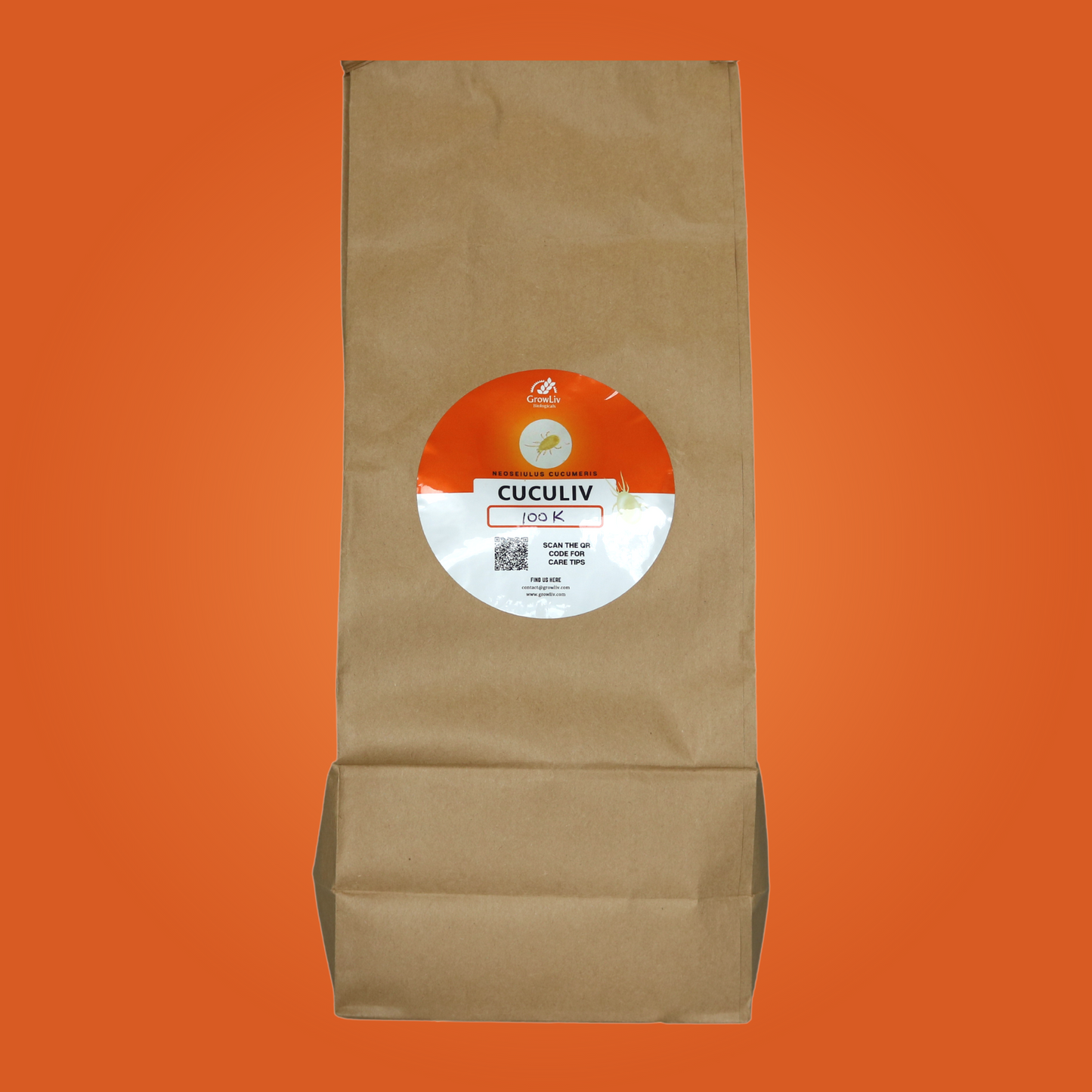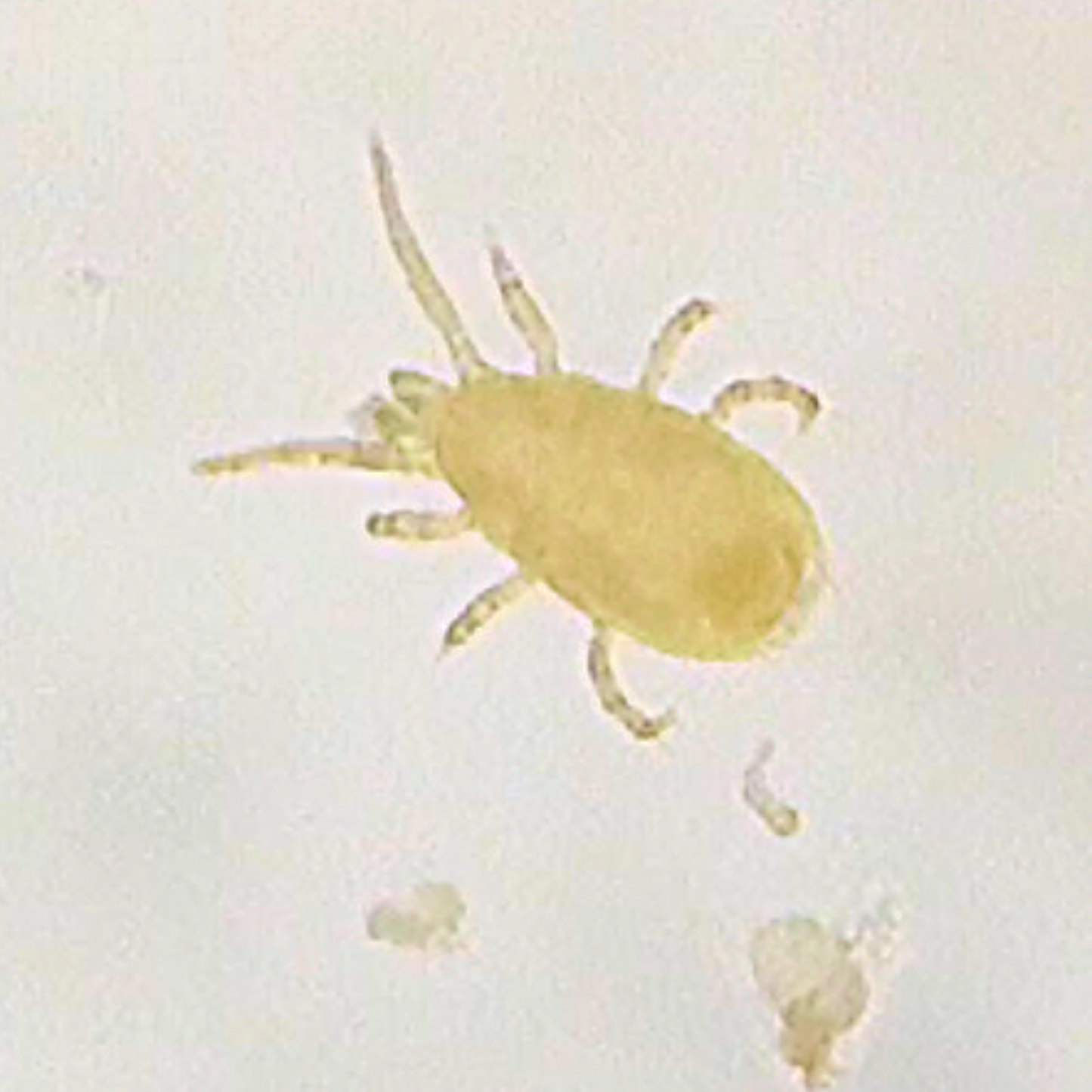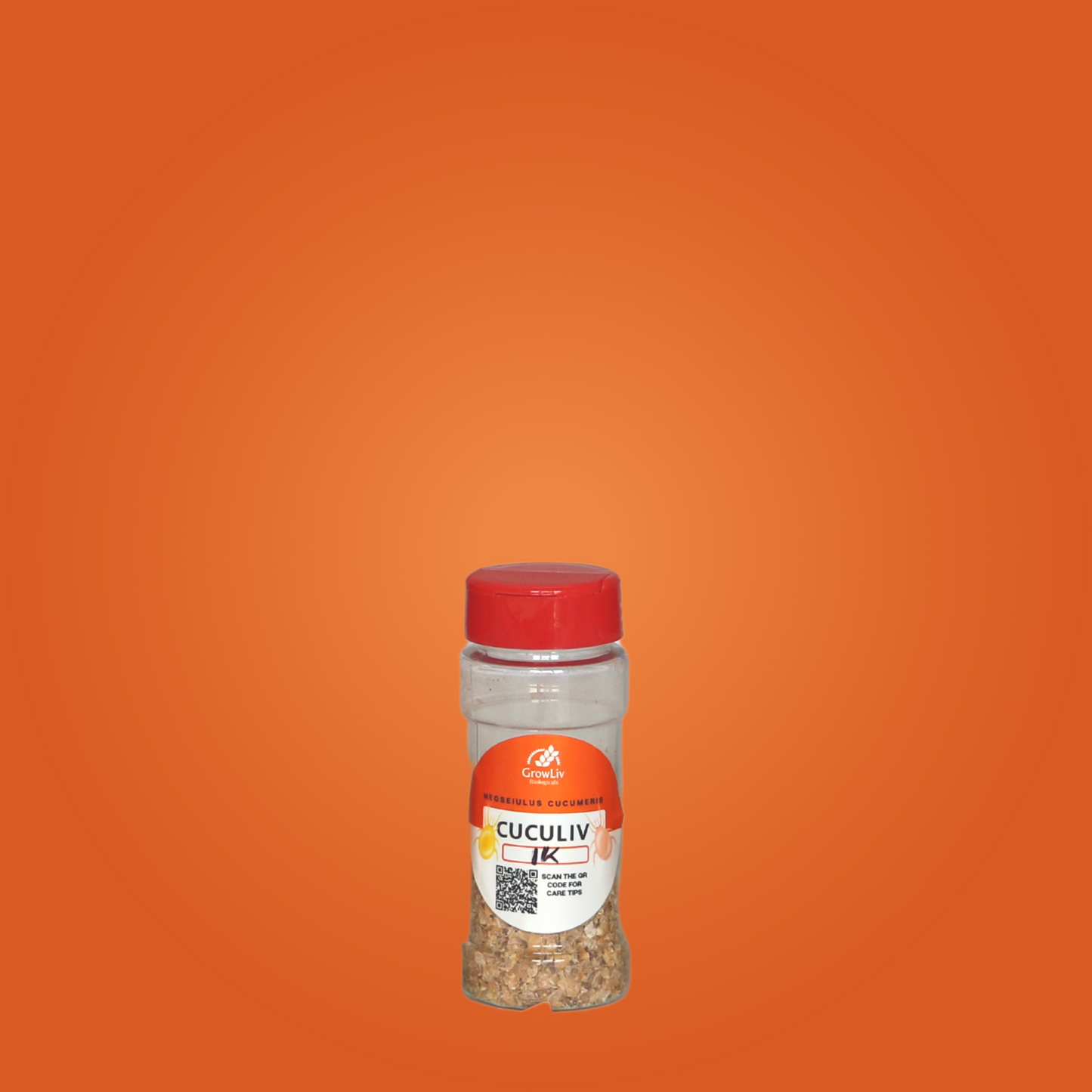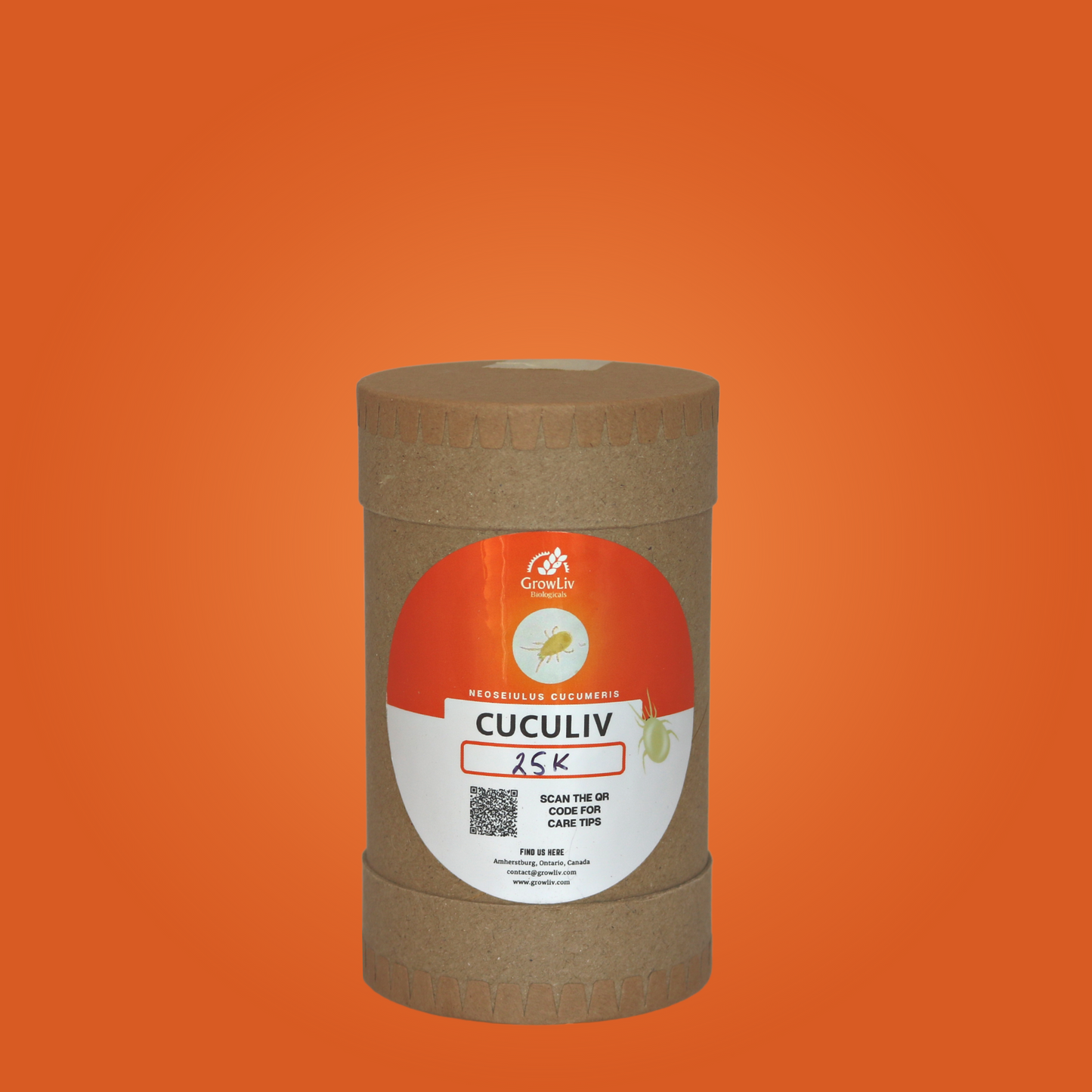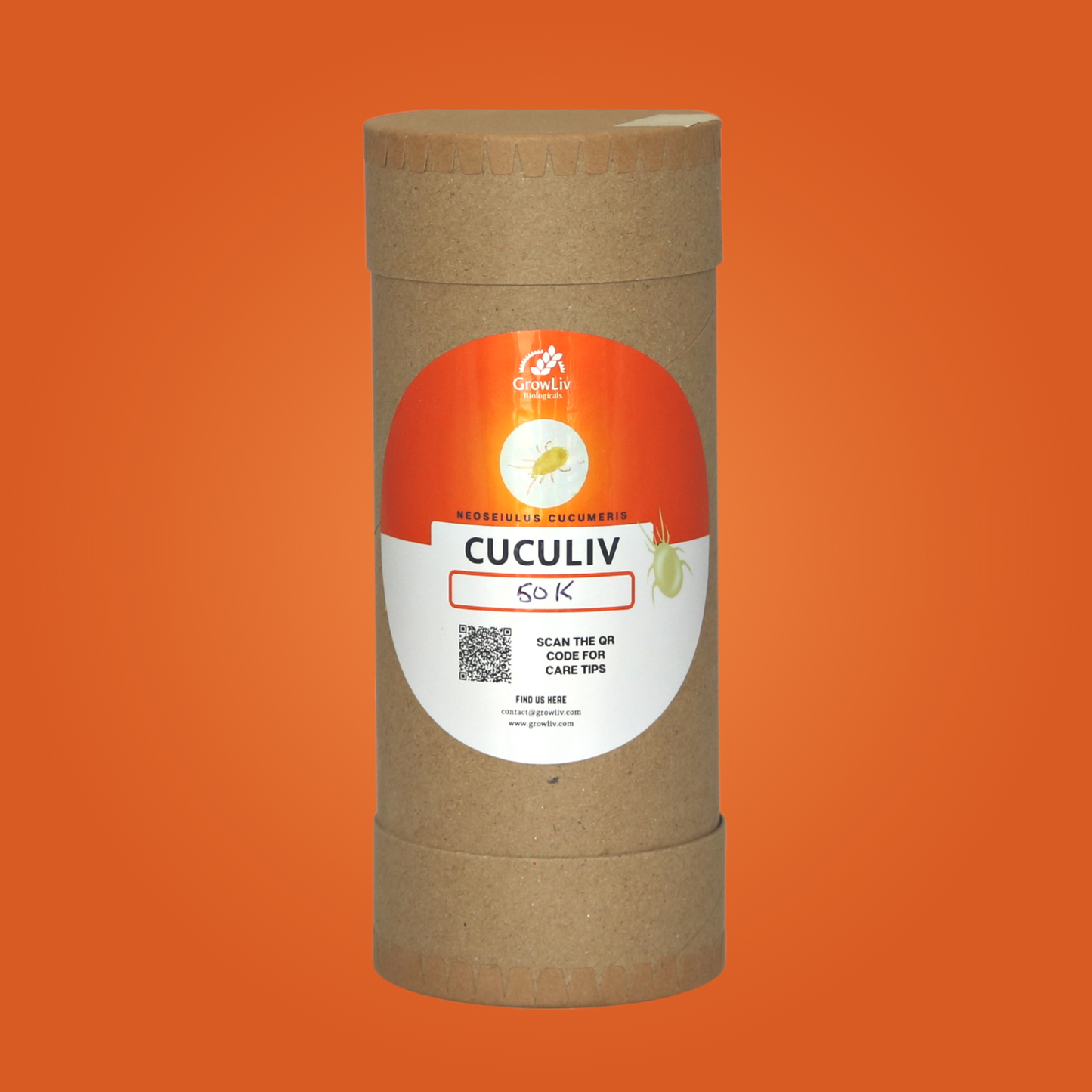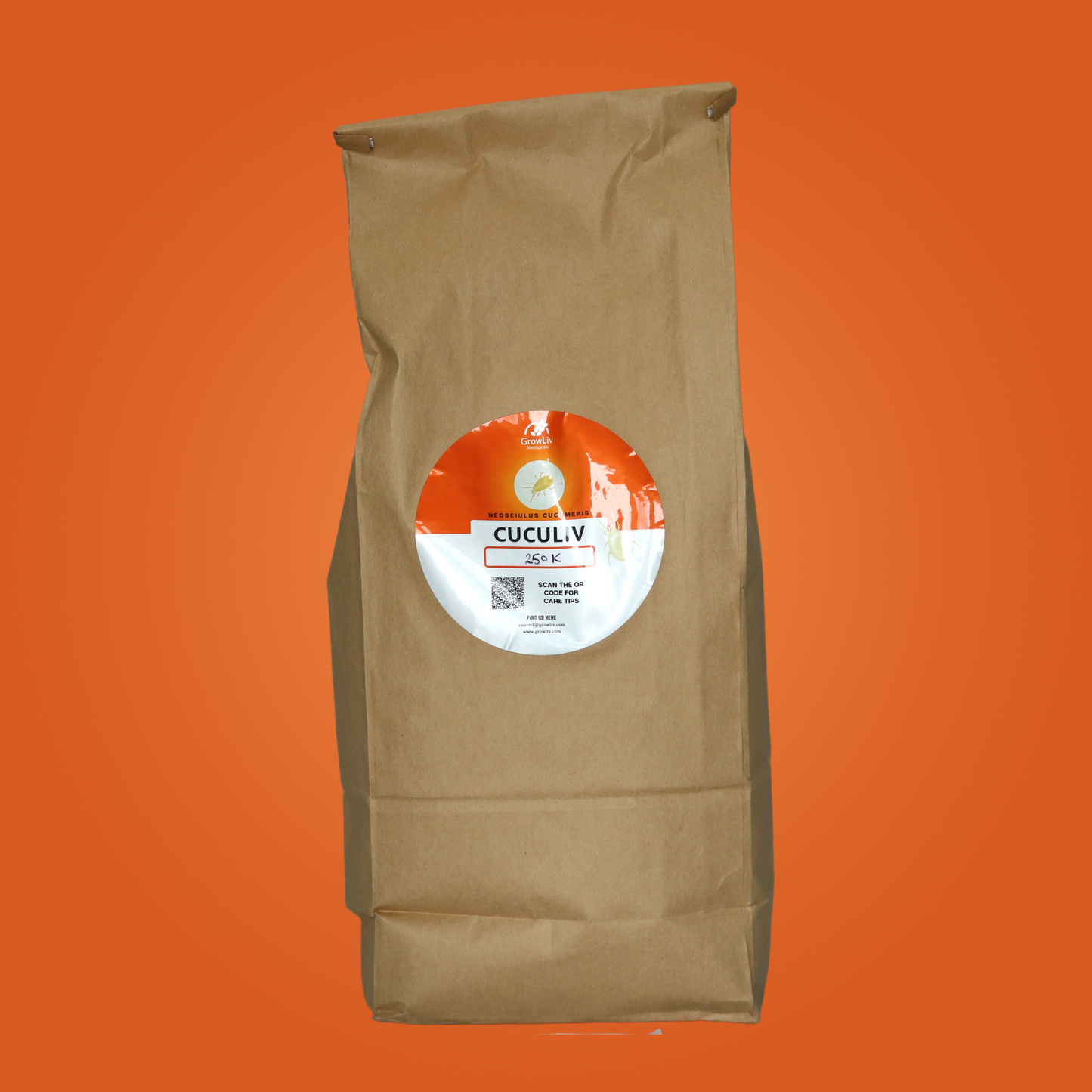 Lazy mites
There were mites moving around, but they must have been lazy.
We're sorry to hear about your experience. Our commitment is to provide the most active and effective predators on the market. While we strive to ensure they are live and active upon delivery, we understand that sometimes unforeseen issues can occur as bios are highly perishable items.
If you believe that the mites did not arrive in good condition, please don't hesitate to reach out to our customer support. We're here to assist and want to ensure that you have a positive experience with us.
Good stuff will order again
We're glad to hear you are happy with the predators! Thanks for leaving a review
Great product and service!
The mites came safely and quickly. My purolator driver was very serious about keeping my bugs safe and warm too!
Mites were very alive and very active on my indoor plants.
Thanks for the amazing review!! :)
Great, as always!
I've ordered cucumeris from GrowLiv before with great results, but this time I knew I was taking a risk with shipping because the temperature outside was a high of -17C. They arrived the next day, a little cool inside the box but after warming up to room temperature, these little guys were still alive and well! Very impressed!
Thanks for the 5 star review!! :)
Fast!!!!
This is the only business I could find that has free shipping. Saved me 35 dollars I would've spent at anatis bioprotection
Thanks for the 5 star review!! We're glad to hear you're happy with our service :)