Regular price
Sale price
$208.00
Unit price
per
Sale
Sold out
Shipping & Returns

Order processing can take up to 48 hours.
What is ChrysoLiv?
ChrysoLiv contains the larval stage of Chrysoperla carnea, commonly known as Green lacewing. It is best known for its ability to control aphids, earning the nickname aphid lion. It is a generalist predator which means it can attack a range of soft-bodied insects and mites, including thrips, mealybugs, spider mites, and soft-scales.
Green Lacewing larvae can take up to 3 days of processing time. Check the shipping page for more details.
View full details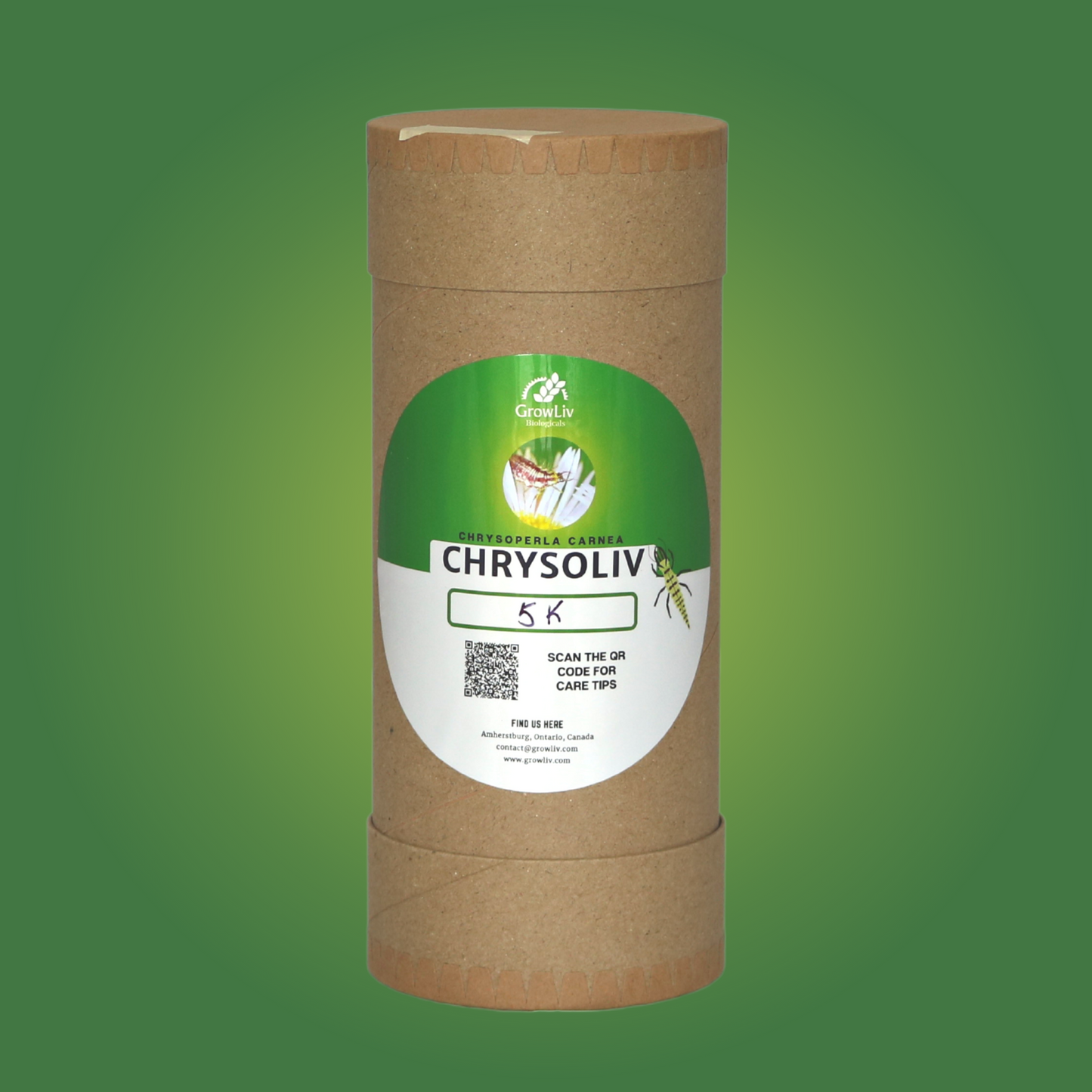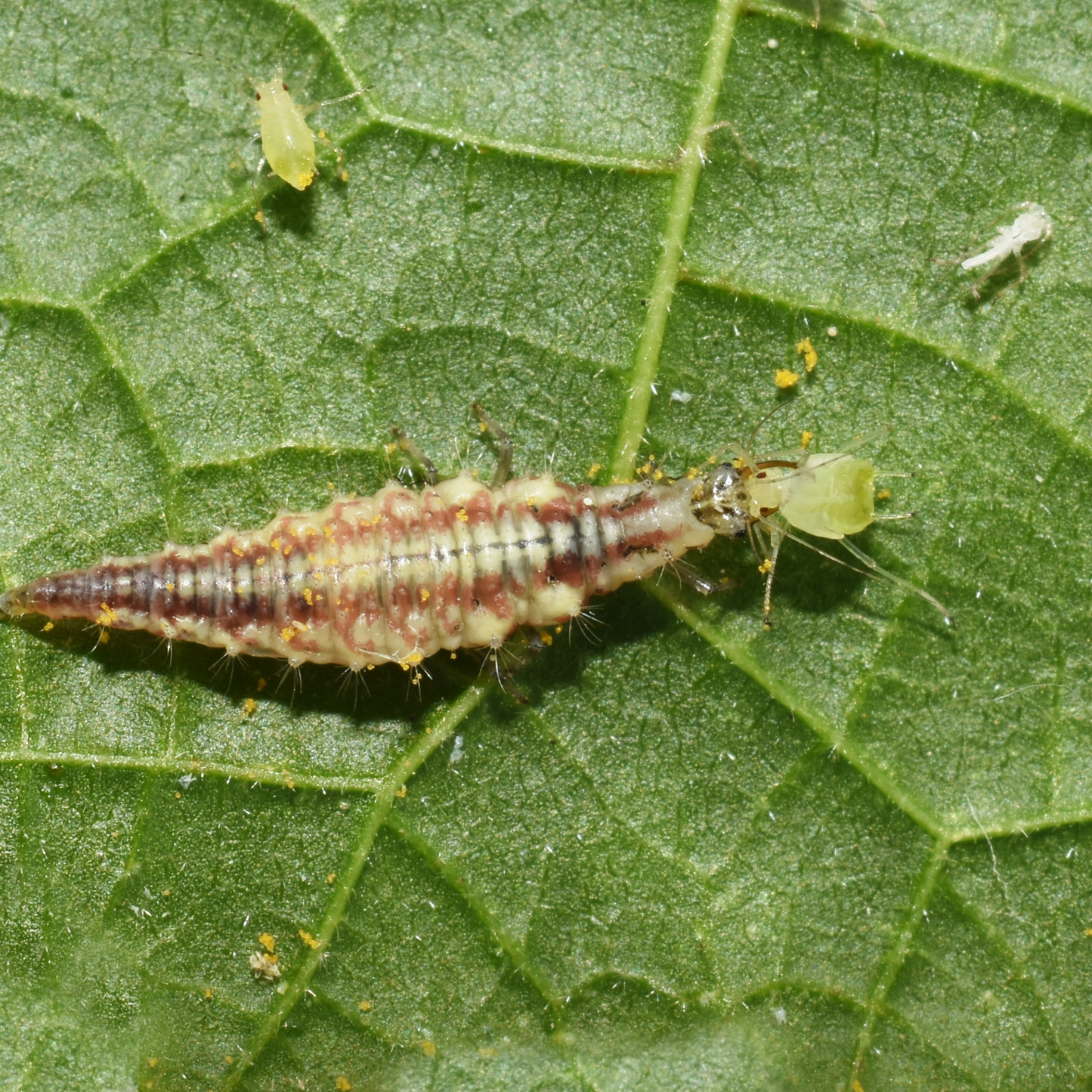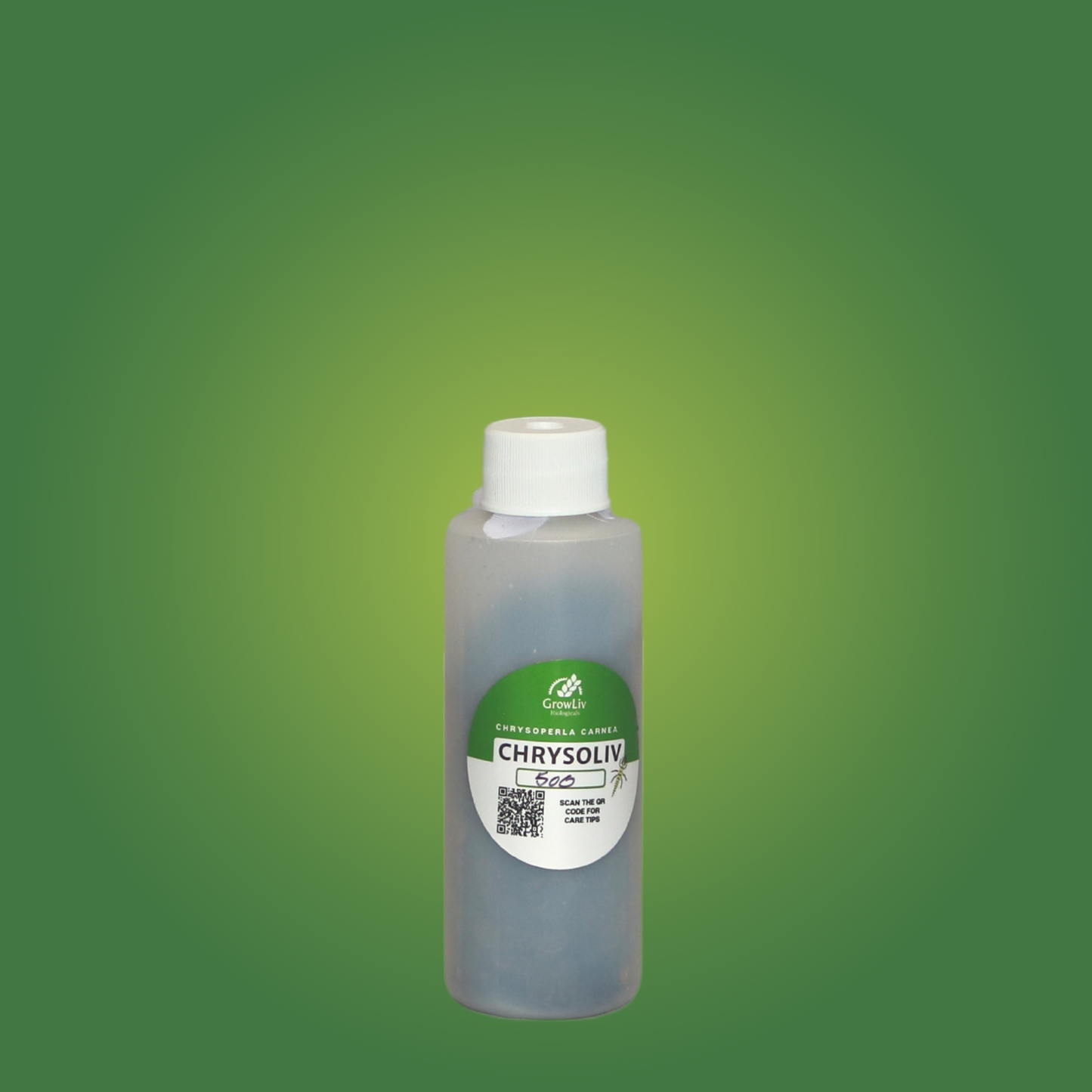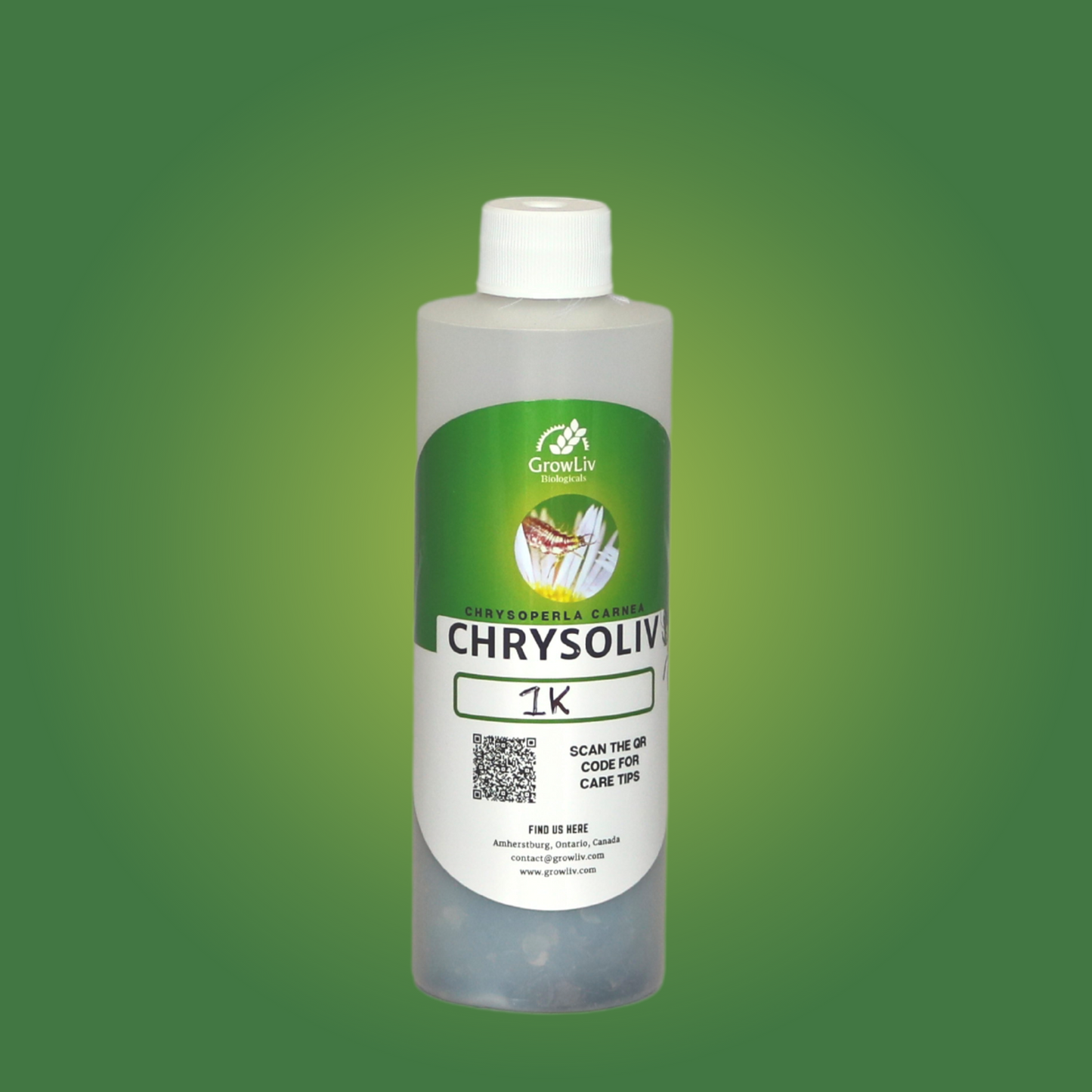 Amazing customer service
I still need more time to evaluate the effectiveness of the larvae, as I need to do multiple releases to cover the life cycle of mealybugs...However, the larvae were alive and kicking even though they came at -5 celsius. Also, the customer service was amazing. I was impressed by how much they believe and stand by their product. I'm one happy customer.
Thanks for the 5-star review! :)
ChrysoLiv (Lacewing Larvae)
Thanks for the 5 star review!
Results from ChrysoLiv and HippoLiv50 treatment of aphids in Greenhouse
Hello. I did receive part of the order #5128 on July 28. The box containing the hippoLiv was excellent. The ladybugs were effective at helping to manage anphids on our hydroponic plants. 2weeks later they are still hard at work. Unfortunately the box containing the ChrysoLiv was misplaced at the drop off point and located a week later. The larvae were no longer alive. I would have been great to see how well they do. This was out of the control of GrowLiv and I understand. Do you have a program where an order can be placed to send HippoLiv50 twice a month? I find you service excellent and will continue to do business with you. Thanks for all the support. Marc
Thank you so much for your thoughtful feedback and for sharing your experience with our products. We're thrilled to hear that the ladybugs from your order have been effective in managing aphids on your hydroponic plants, and truly appreciate your understanding regarding the chrysoliv order. While we don't have a twice-a-month subscription specifically for HippoLiv, we can certainly explore options to meet your needs. Please feel free to reach out to our customer support team, and we'll be happy to assist you further.
Wonderful!
Been using growliv for bug needs past months and they always seem to do the job :)
Thanks for sharing your experience and the 5-star review! :)