Regular price
Sale price
$70.40
Unit price
per
Sale
Sold out
Shipping & Returns

Order processing can take up to 48 hours.
 What is OriLiv?
OriLiv contains adult Orius insidiosus mixed with buckwheat hulls. It is best known for its ability to suppress thrips, being one of the only predators commercially available that can feed on all mobile stages of thrips. It is a generalist predator which means it can attack a range of soft-bodied insects and mites, including aphids, mealybugs, spider mites, and soft-scales. When prey isn't available it can survive on pollen.
Orders are only shipped Monday through Wednesday. Any orders placed past 10am on Wednesday through Sunday will be shipped the following Monday.
Check the shipping page for more details.
View full details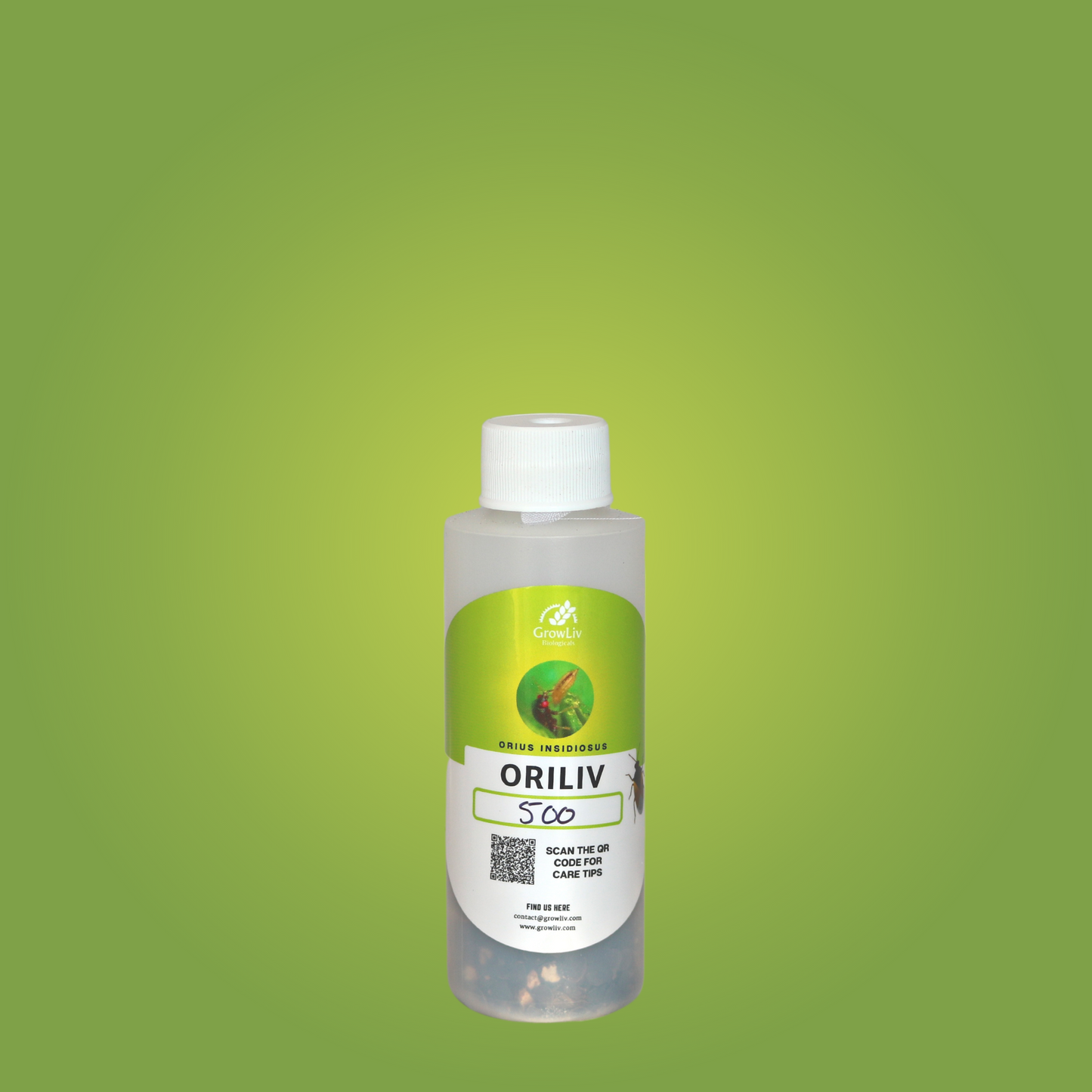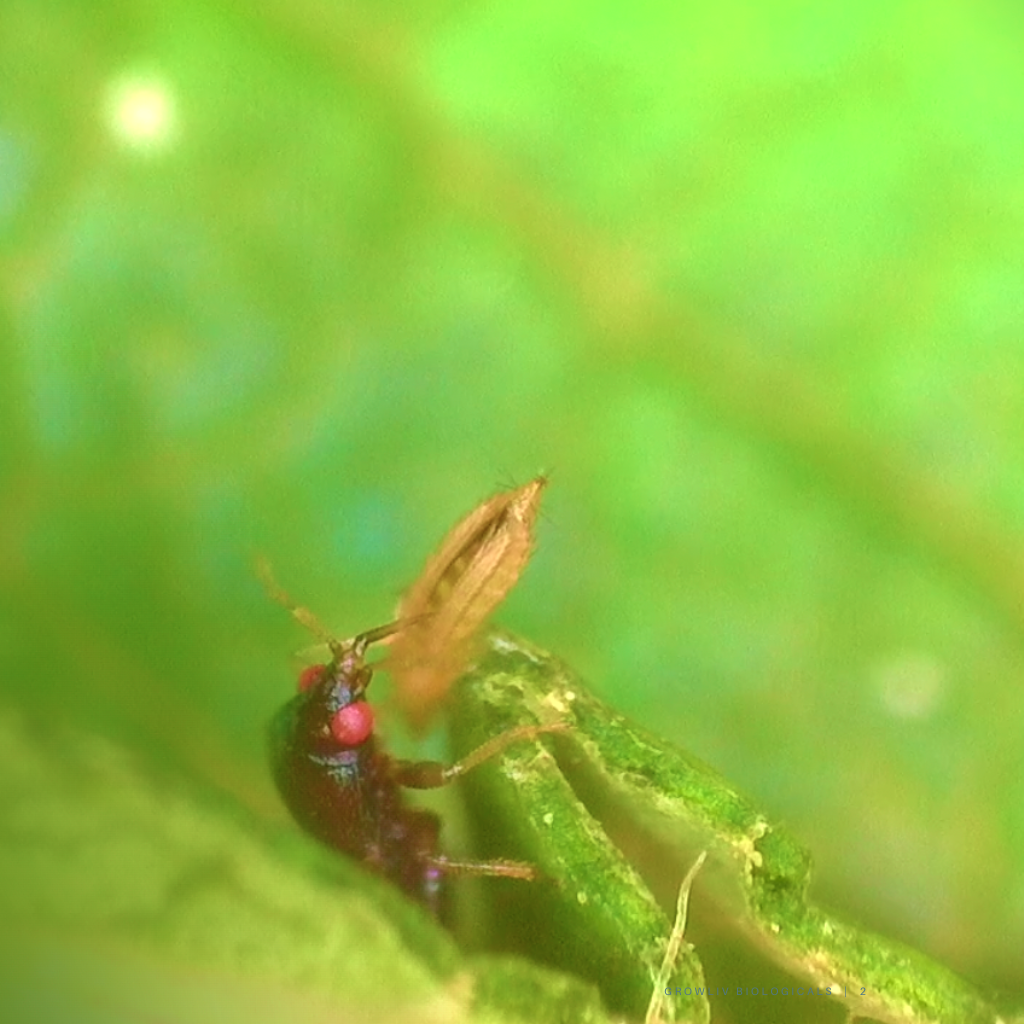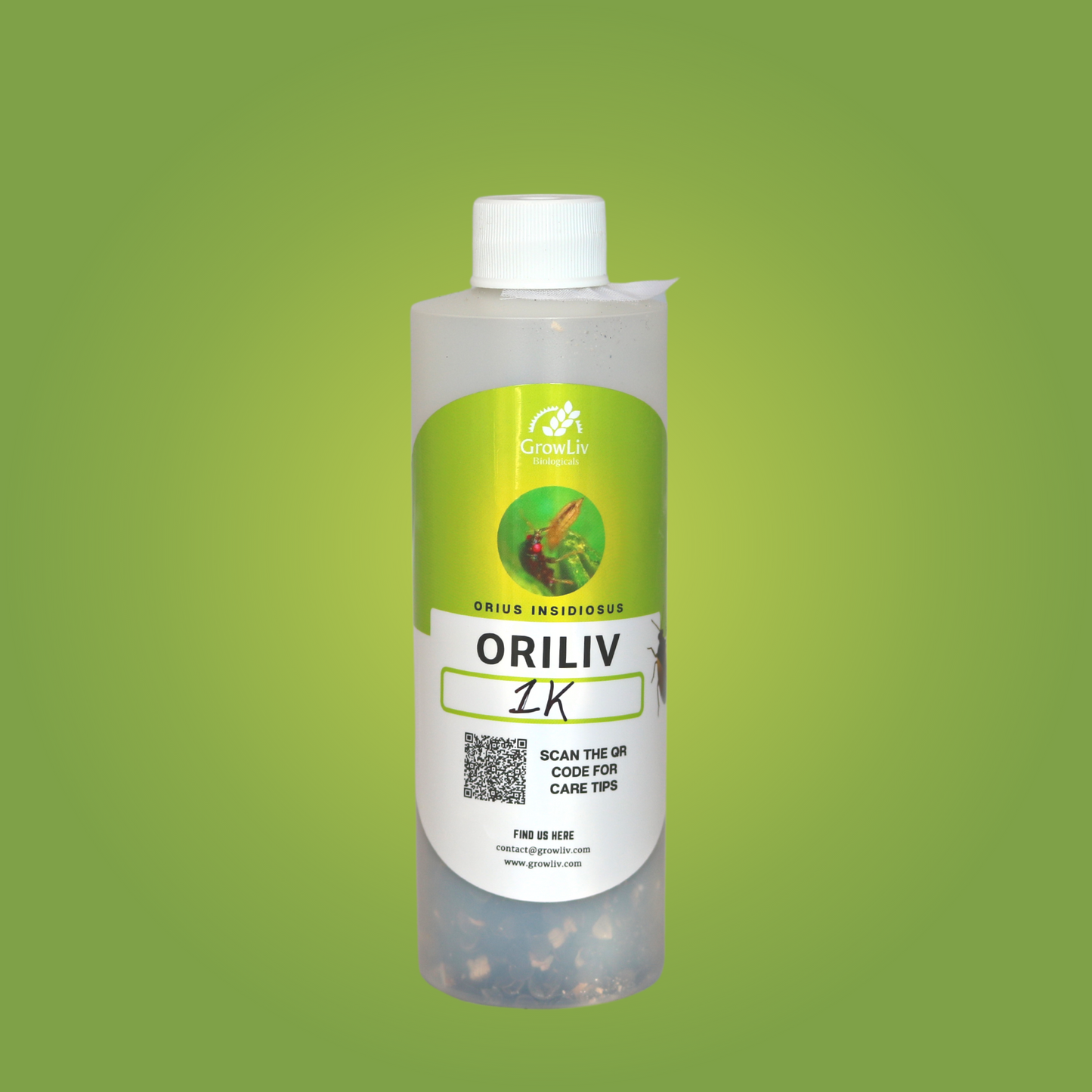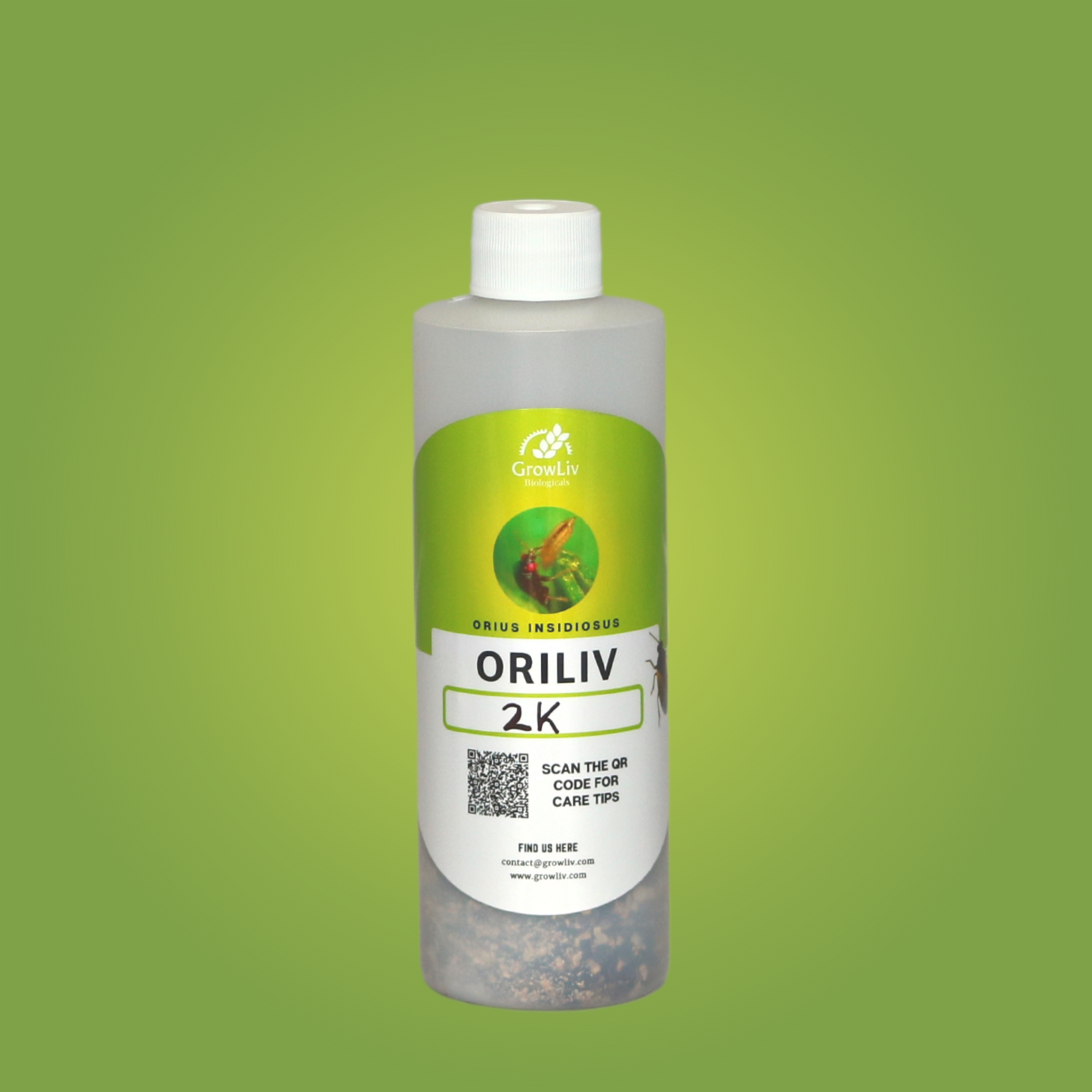 Great!!
Second time buying these guys. I never see anything on my indoor plants but I have so many large old plants that I use it to prevent infestation.
Most other indoor plant lovers use pesticides on their houseplants, I refuse to breathe in the chemicals.
These guys are very active and ready to feed when I release. Will be ordering more in the future!
Thanks for the great bugs!
Released the bugs!
Orius and hypoliv arrived after lunch today. Impressive considering all the way from Ontario to Alberta. Alive and in search of thrips already. Im hoping they don't eat/kill my Swirskii ulti-mites! Fungus gnats and thrips begone! Will comment that if not for my dog barking would not have known Purlator dropped them on my front porch. They didn't ring the doorbell even. Considering it says right on the box live animals do not leave outside. I thought with Purlator you'd have to sign. Good thing I was home waiting their arrival!
Second time ordering
My oriliv came active and ready to go, once I let them out they went right to work. However, I also ordered swiliv sachets and hypoliv and didn't really see any activity after releasing. My package was one day later for delivery than expected, so I'm not sure if that would play a part? I wrote GrowLiv an email about this but haven't heard back.
Thanks for the review. We're glad to hear about your positive experience with Orius. We sincerely apologize for missing your email. Rest assured, we're actively addressing it, and you can expect a prompt response shortly.
Pirate Bugs
So far I've seen great results from using OrLiv to get rid of a bad thrip outbreak. All of the bugs that were sent through the mail were lively and moving around right away. I will definitely order again if needed!
Thank you for the 5 star review. We are thrilled to hear about your success in controlling a thrip outbreak with biocontrol!